Holdsworth Family History
Holdsworth's Cyclopaedia & Glossary: Events, People, Terms
A device used on which to wind Cloth in large batches for ease of handling in production. Usually with a frame at each end in the shape of the letter A, and horizontal piece rollers, with wheels for transportation.
Aachen, Aix-la-Chapelle
Aachen is a German town which is twinned with Halifax. It is close to the Belgian and Dutch borders and is also known as Aix-la-Chapelle, Aken, Aquis Grana, Aquis Grán.
The most important historical epoch of Aachen started with the takeover of the government by Charlemagne in 768 AD. The imperial palace by the hot water sources soon became Charlemagne's permanent residence and so developed into a spiritual and cultural reservoir. As the economic development of Aachen proceeded, the town became more and more prosperous, and this has persisted to the present day. Charlemagne was buried in the Cathedral of Aachen in 824. Two hundred years later he was canonised.
Absorbency
The ability of a fabric or a material to absorb moisture.
Absorbency effects the characteristics of the fabric such as comfort, static build-up, shrinkage, stain removal, water repellency, and wrinkle recovery.
See Condition, Regain.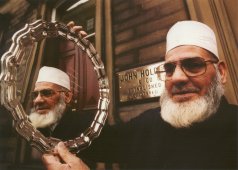 Latif Ahmed 10 Oct 2000
Ahmed, Latif
Latif Ahmed, a weaver, had nearly 30 years service at John Holdsworth & Company, having joined in 1972. On his retirement on 10 October 2000, at the age of 65 he was presented with a silver salver in recognition of his service, by David Holdsworth, Production Director on behalf of the company. He was the first Asian employee to reach retirement age in the company, and is succeeded by his eldest son Mohammed Farooq who is also a weaver.
Airport
Halifax is unable to have an airport due to the hilly nature of the terrain.
The most convenient airport for visitors to Halifax and Calderdale is Leeds/Bradford Airport, located abour 20 minutes away by car.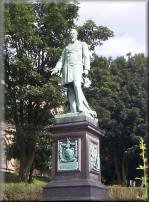 Edward Akroyd, 1810-1887
Akroyd, Edward; Col.
Edward Akroyd [1810-1887]. A prominent Halifax businessman, who in 1847 inherited James Akroyd & Son, worsted and wool textile manufacturers.
Edward Akroyd built Copley in 1849, and Akroydon in 1860, model worker's villages, and the churches of St. Stephen's, Copley and All Souls, Boothtown.
He was Member of Parliament for Halifax from 1865 to 1874.
He died at Saint Leonard's-on-Sea on 19th November 1887. His funeral was one of the largest ever seen in Halifax with 15,000 in attendance.
Together with his friend and business associate Col. William Irving Holdsworth he established the local corps of the West Yorkshire Rifle Volunteers when invasion appeared to be a threat in 1859. They were both members of Kilnsey Angling Club and Edward Akroyd most probably introduced William's nephew, Clement Holdsworth to the Club in 1876.
STATUE: On 29th July 1876, a 9 ft bronze statue of him was unveiled at the south-west corner of North Bridge before a crowd of 10,000 people. The statue was modelled by John Birnie Philip [1824-1875] sculptor and artist who did much work in the district, and completed by the sculptor Ceccardo Egidio Fucigna after Philip's death. The bronze was cast by a Chelsea foundry. The figure is holding a map of his model village at Akroydon. It stands on a 10½ ft high marble pedestal Bronze panels on the pedestal depict scenes from Akroyd's life.
On Tuesday, 10th April 1877, a seaman was sentenced to 10 days' imprisonment for removing his shirt and placing on the statue; he then went on to challenge the statue to a fight. In his defence, he said that he had merely hung his shirt to dry.
On 28th October 1901, the statue was moved to All Souls' Church to make way for the trams.
External Links: Wiki, weaver-to-web, National Portrait Gallery
Albert, the Prince Consort
[1819-1861] Albert, called the Prince Consort, was the husband of Queen Victoria of Britain. The son of the Duke of Saxe-Coburg-Gotha, he was born on Aug. 26, 1819, near Coburg, Bavaria. He married the young Victoria in 1840. As her closest advisor, Albert exercised a restraining influence on the impulsive queen, especially in political matters.

Albert was a patron of the arts and sciences and one of the organisers of the Great Exhibition of 1851, at which he awarded a medal to John Holdsworth & Company. His zeal for public moralism in many ways set the tone of mid-Victorian England. Albert's death on Dec. 14, 1861, partly the result of overwork, deeply affected Victoria, who went into seclusion for several years. In 1864 William Irving Holdsworth unveiled the Prince Consort Memorial in Southgate, which now stands at Sparrow Park, Halifax.
Alderman
A person co-opted to a county or borough council and next in rank to the Mayor.

All Saints' Salterhebble
All Saints' Church, Salterhebble
Dudwell Lane, Halifax. Opened in 1858. The Holdsworth family - owners of John Holdsworth & Company became the principal benefactors of the new parish of All Saints' Church, Salterhebble, and the firm subscribed to the church. William Irving Holdsworth laid the foundation stone in 1857 at a ceremony attended by many prominent local manufacturers including Edward Akroyd, John Crossley, William and John Foster of John Foster & Sons, and Henry Edwards. Salterhebble's first vicar, John Henry Warneford, was persistent in tackling mill-owners about some of the appalling conditions in which his parishioners lived. He was succeeded by Rev R.F. Pechey, Rev Thomas Rose-Price, and Rev Archibald Mackay. The church was extended in 1874.
Antivandal, Anti-Vandal
Autoclave
A pressure vessel which subjects material to Steam. This is used on yarn after the Twisting process. A vacuum is formed in order to give better steam penetration into the yarn package, and also to assist with drying.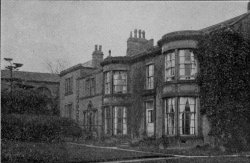 Ashday Hall, 1930
Ashday Hall, Southowram
Ashday Hall located at Ashday Lane, Southowram, Halifax. This Grade II listed house, recorded in County Rolls in 1275.
In the 14th century, John de Haldeworth and the Holdsworth family of Ashday Hall, are recorded here.
In the 15th century, John Holdsworth lived here, and his son, Robert, was born here. The family rebuilt the house around 1515.
Ashday Hall, long in the possession of the Holdsworth family, came into the possession of Thomas Drake through his wife Phoebe (nee Holdsworth) in 1792.
Phoebe Holdsworth [1705-1757] Daughter of Thomas Holdsworth.
The present building was built by William Holdsworth in 1713 and extended in 1738. Many of the 1738 features remain.
'Ashday in Southowram' by R. Bretton, 1942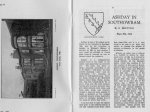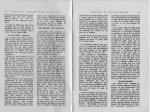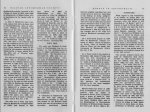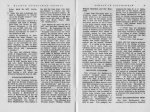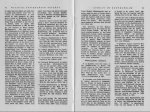 Modern photograph is available in Grid Square SE1123; click 'Geograph' external link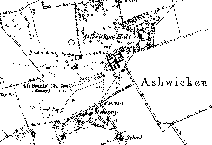 Ashwicken Hall, map from 1889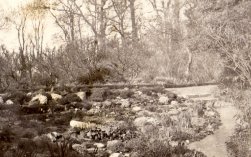 Landscape view, Ashwicken Hall, 1915
Note: Ashwicken Hall demolished ca. 1935.
This photos is on same page in 'Photo Album 1912'
as Kathleen Walker née Holdsworth
marked 'Ashwicken Hall 1915'
Ashwicken Hall, Norfolk
Ashwicken Hall was the residence of landowner and farmer John Groom, whose sons Rev. Arthur John Groom and Horace Alfred Groom married Fanny Holdsworth (1854-1903) and Gertrude Holdsworth (1858-1927).
Ashwicken Hall, a large brick mansion formerly surrounded by a moat in Ashwicken, a small parish in Norfolk.
1845
The parish having only 78 inhabitants in 1845. J. W. Ladbroke, Esq., owned the Hall and about 500 acres; and the rest belonged to Richard Dewing, Esq., who occupied the Hall, a large brick mansion, with a well wooded lawn, and formerly surrounded by a moat, by then filled up
1881
The parish having only 94 inhabitants in 1881, living in 22 houses, and 1282 acres of land.
Glosthorpe Manor House, the property of Captain J. E. Groom, is in this parish. John Groom Esq., the lord of the manor, owned about 500 acres of land, and the Hall, where he resided; the rest of the parish belonged to his son, Captain J. E. Groom, of Great Walsingham.
Ashwicken Hall was demolished ca.1935.
Includes information from Kelly's Directory for Cambridgeshire, Norfolk & Suffolk, 1883, p. 230
and, William White's History, Gazetteer, and Directory of Norfolk 1845
Automatic Loom
A loom on which the shuttles or pirns are changed mechanically.