HOWARD IRVING HOLDSWORTH

---
Howard Irving Holdsworth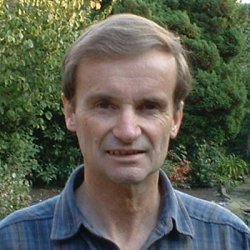 Howard Holdsworth, Oct 2003
[1948- ] Howard Irving Holdsworth, third child of William Holdsworth, and Dina Maria Holdsworth
Born on 9 Oct 1949 at Scargill House, and christened at Saint Mary's Church, Kettlewell.
Godfather: J. E. T. (Terence) Mansfield, 5th Baron Sandhurst
Educated at Lockers Park, and Harrow.
Howard passed away peacefully in his sleep on 9 May 2012, and was interred in the family grave at Kettlewell on 18 May 2012.
Howard's claim to fame -
Being rescued from a remote North-West Australian beach after an aircraft saw an SOS message scraped in the sand, on 12 December 2003.
To read this story, click here.